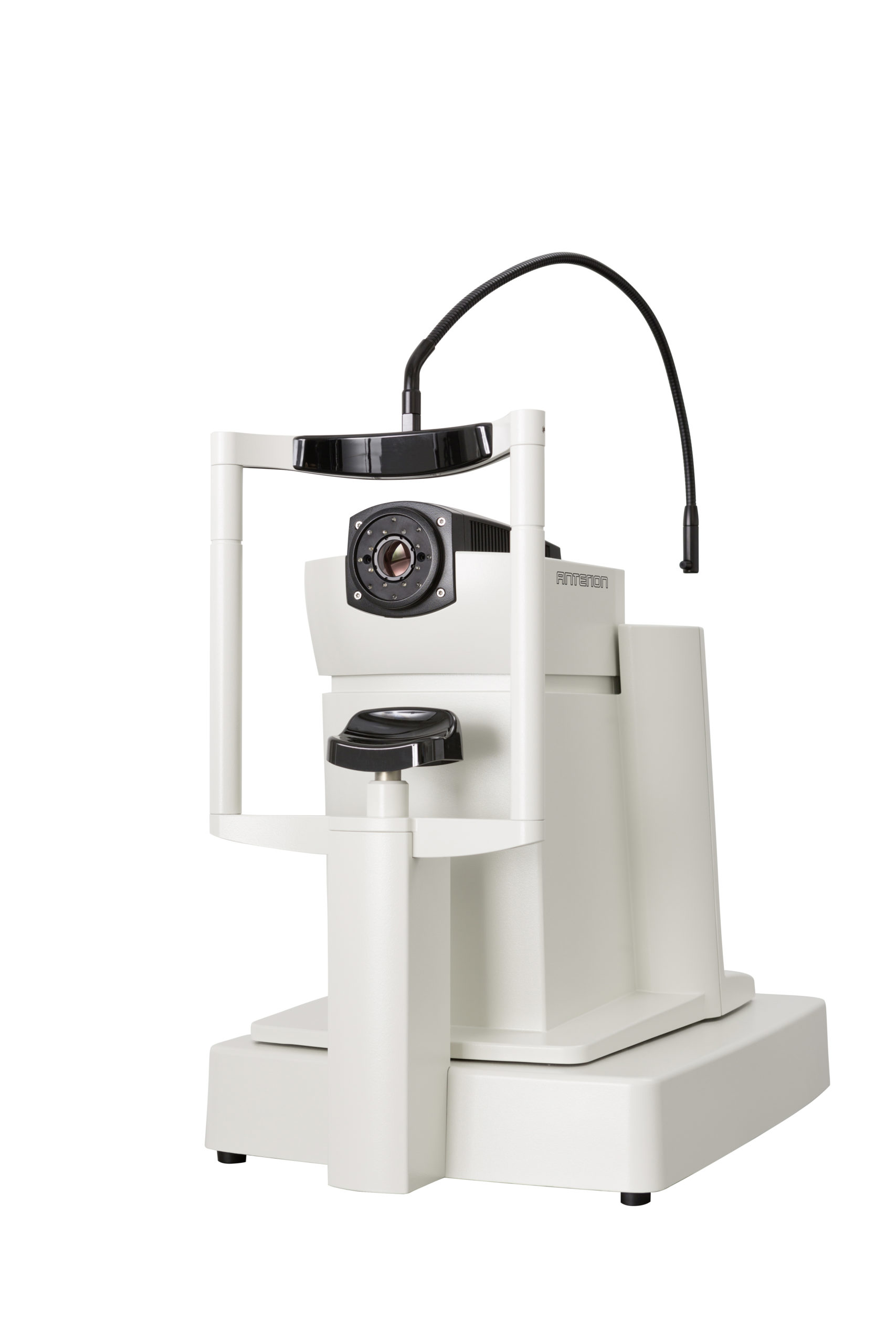 Benefits of an ANTERION* examination
*ANTERION is not for sale in all countries
An examination with ANTERION® provides information about the condition of the anterior part of your eye and measures various structures of the eye. The anterior part of the eye includes, among other things, the cornea and the lens. ANTERION has the advantage of a short examination time as your eye care professional can perform multiple tests and measurements with just one instrument.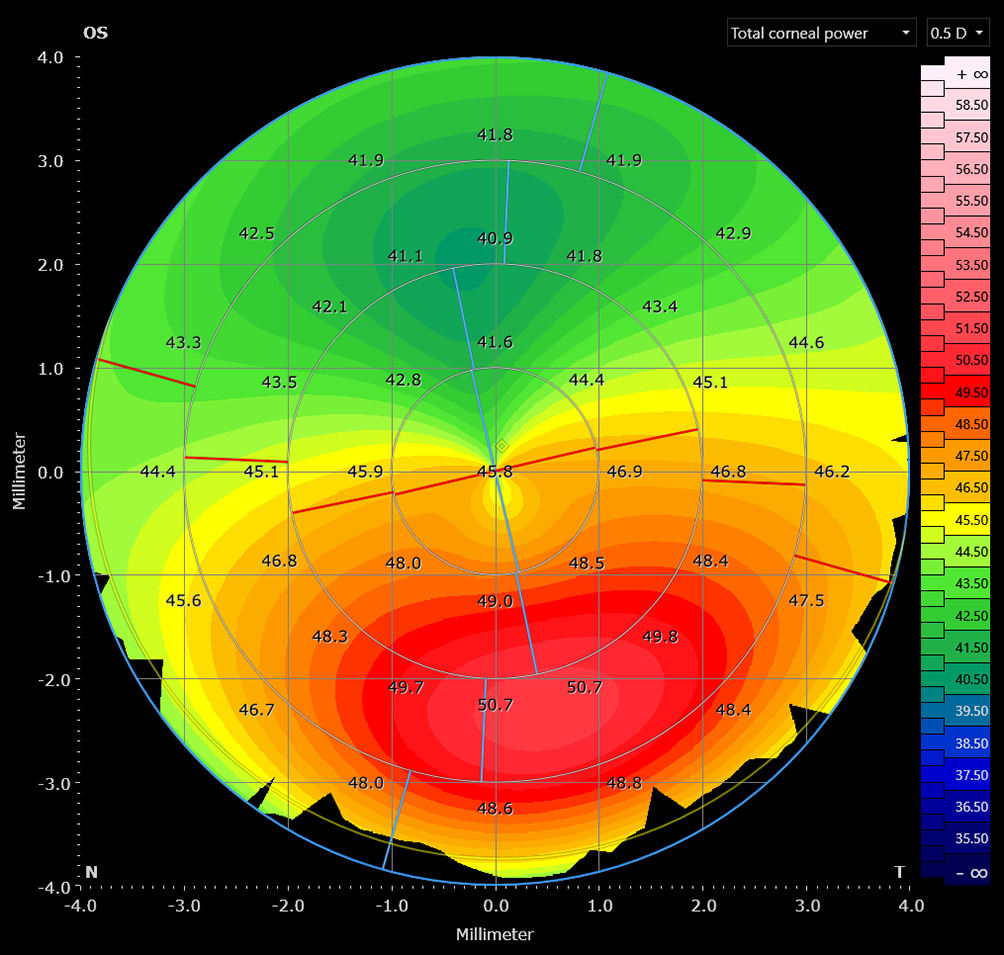 The examination is based on the acquisition of high-resolution OCT images, which can help identify signs of potential diseases, for example various corneal conditions. These images provide a comprehensive visualization of the cornea's surface structure, similar to a relief map, which your doctor will check for abnormalities.
The instrument is also used in preparation of cataract surgeries (removal of opacified lenses) and offers the possibility to determine the necessary parameters for a suitable artificial lens implant.
The examination process

You will be seated directly in front of the instrument and rest your head on the adjustable chin rest. Separated by a protective breath shield, the examiner will sit opposite of you on the other side of the instrument. You will look directly into the camera at a fixation light and follow the instructions of the examiner. The examination will be performed separately for each eye and takes only a few seconds. The fixation light is not too bright, so you will be comfortable during the examination.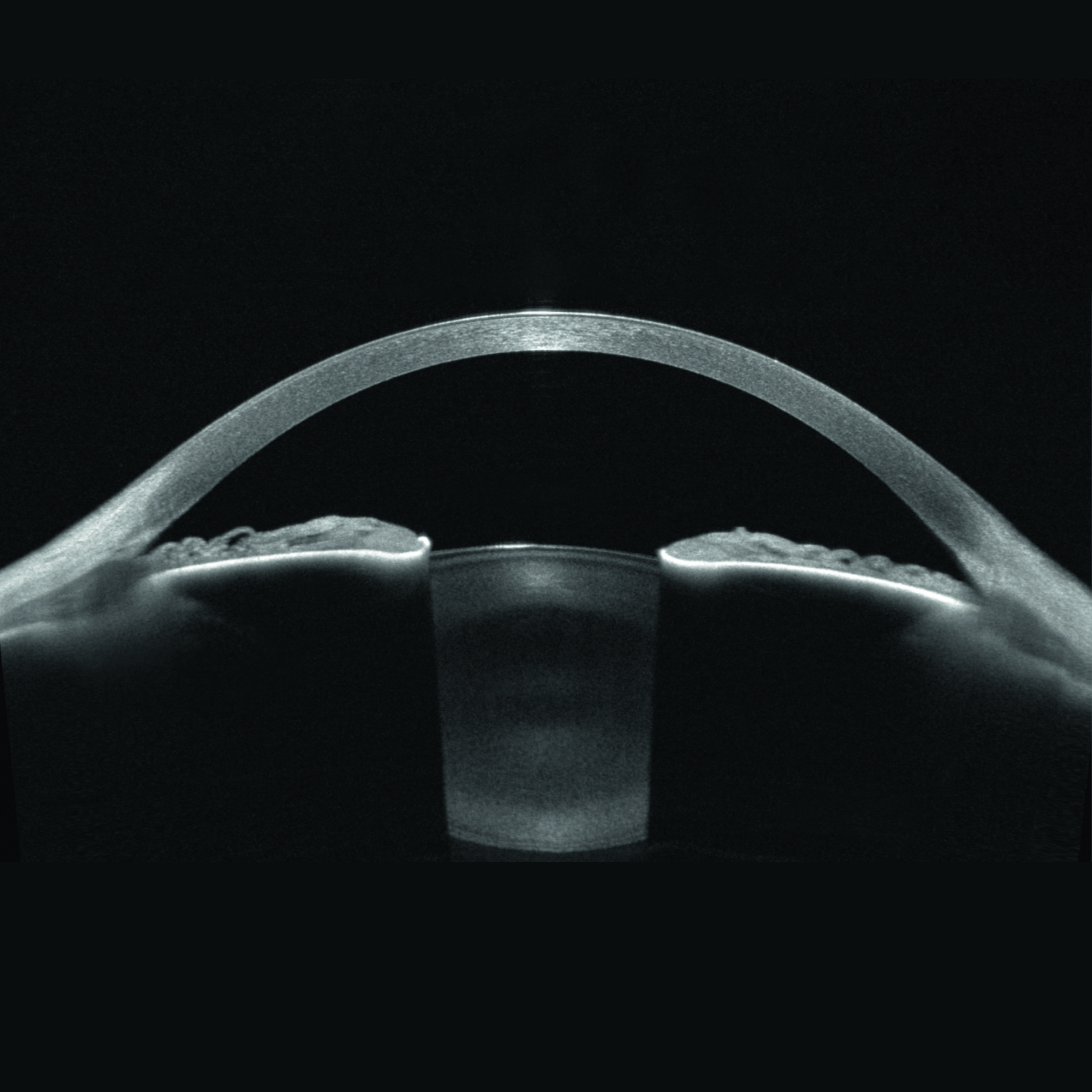 While you look at the fixation point, the examiner will capture the images without touching your eye. They will be able to produce a precise scan of your eye, from the cornea to the lens, as well as measure the length of your eye. You will be asked to blink and then keep your eyes wide open for a moment. A harmless beam of light will then scan the relevant structures. This process will be repeated for the other eye if necessaryt.
After the examination
The examination is done without touching your eye and is thus completely painless. Your vision will not be impaired. Unless your examiner has dilated your pupil to conduct other examinations, you will be able to drive as usual.
This website may contain product information that differ from the current status of approval of the products in your country.